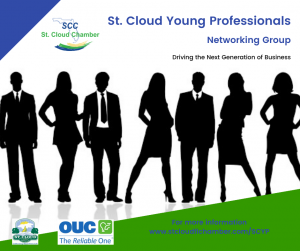 Driving the Next Generation of Business
St. Cloud Young Professionals
What do you think of when you hear the term, "young?"
Inexperienced?
Immature?
Flighty?
Not this group.  We own businesses.  We mean business.
We create winning strategies.  We are decision makers and community leaders.
As members of the St. Cloud Chamber of Commerce Young Professionals, we invite you to join us in contributing to the success of business here in St. Cloud.
Call the Chamber to find out more.